Where do you do it? is a question that Bibsey Mama has been asking lots of people.
Took me a little while to realise she meant "Blogging" … Oh yes of course of course.. Blogging *wink*.
The lovely Mum of One tagged me to join in, and thank you very much for that.
I only do it in one place….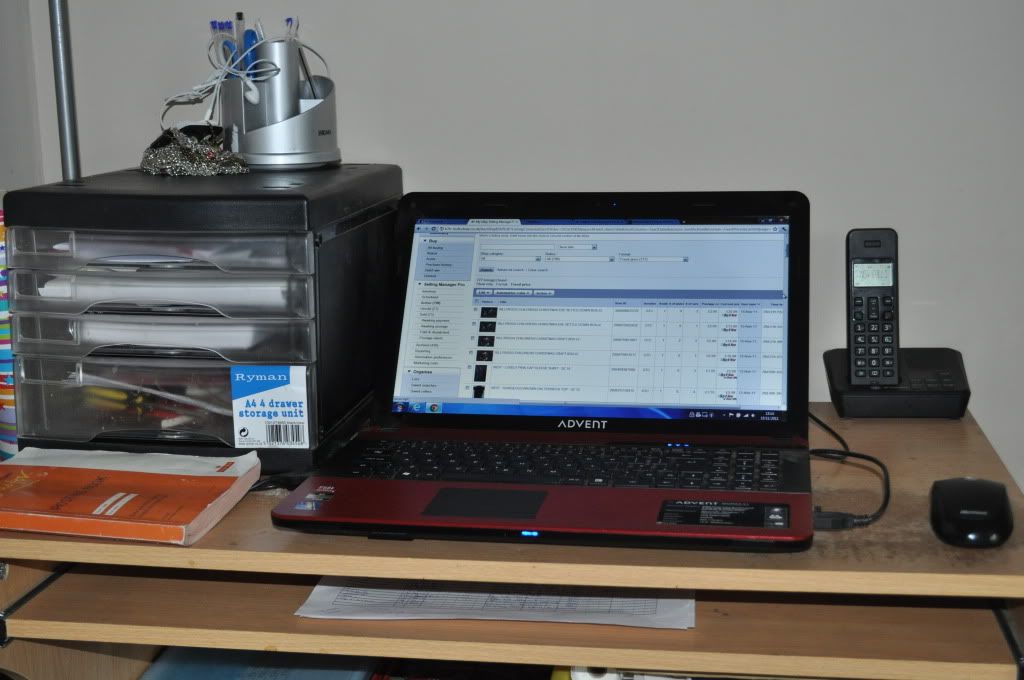 And thats in the hub of the house, the Living Room. I do it surrounded by kids, noise and household stuffs.
Now thats the idyllic view… Thats what I did when I realised I had to take a picture of my area… Ooo errrr.
This is what it normally looks like.
Surrounded  by everything a work from home mum of 6, blogger, social network diva, mumpreneur needs.
Laptop, remote, phone, dummy, cuppa, paper, lists, bills and ooooops, there is my empty double decker wrapper, damn I want another one now
So I am tagging….  PinkOddy , Love in the Nest , Expat  TAG TAG TAG Your it !!